About Us
R.D. Haigh & Co. is a family firm which was launched in March, 1968 by Duncan and Nancy Haigh selling hanging basket brackets. Their range rapidly increased to include wall-mounting pot holders, flower arrangement stands and candle holders. Twenty years on in March, 1988, the company moved into a modern 6,000 sq. ft. warehouse, and in October of that year it recruited the next generation of the family when Andrew Haigh became a partner following studies at the University of Aberdeen and work in materials protection at the University of Manchester Institute of Science and Technology. In 1995 Andrew married Jacqueline Morrison from Aberdeen, and she too is now a partner in the company. By 1997 sales had soared to such an extent that the amount of stock which it was necessary to hold had become too great for the existing confines of Floresco House, and an extension was commissioned to increase the warehouse capacity by some 40% as well as doubling the office accommodation.
Over the years we have diversified considerably. Firstly, in 1988 when we took over the manufacture of florists' pinholders from Bartlett products of Tamworth. Then, at the beginning of 2001, we took over the manufacture of fragranced floating candles and fragranced wax tablets for oil burners from Wax Miracle of Wolverhampton, who were long-established and very experienced in this trade. Most recently, at the beginning of 2005, we purchased candle-making machinery from Carberry Candles Ltd. of Musselburgh in order to continue the supply of candle blanks to mutual customers who overdip and carve candles. The subsequent purchase of dipping tanks and other equipment from Candles of Ireland in Clonmel, County Tipperary, has enabled us to offer dipped and lacquered candles as well as other specialist finishes.
We continually strive to improve our products. Over the years we have turned to epoxy coating to finish our metalwork. This is an attractive coating of superior quality that is resistant to scratching and to penetration by water. The introduction towards the end of 1999 of 'silver' and 'gold' epoxy finishes has proved to be extremely popular and the advent of our antique copper finish early in 2001 took the number of different finishes which we now offer on selected items to twelve. We now use a plastic pip to cover the point of all our spiked candle holders, which has improved safety and minimised damage. In addition, our entire range of metalwork is clearly identified as being manufactured in the U.K., either by embossing the base with the words "Copyright - Made in U.K.", by attaching a peelable label depicting the Union flag and including the words "Made in U.K.", or by a barcode label including the words "Made in U.K.". Many items are now barcoded as standard, and our entire range has been issued with barcode numbers so that those which do not carry barcodes as standard can be barcoded on request. These improvements all help to reinforce the quality and value for money offered by our British products.
Although we have grown considerably over the past forty-four years, we are still a family-run company and able to offer all the advantages that dealing with such a company affords: personal service and the ex-stock deliveries for which we are renowned. This web site illustrates our largest selection of products yet offered, with over one thousand standard lines now in stock. Moreover, we also produce many special lines, such as church votive stands, to meet individual customers' own requirements, and we are always pleased to quote for a customer's own designs. In this way we believe that we can continue to improve our service to the candle, church furnishing, gift and floristry trades in the years to come. If you have any problem, then please do not hesitate to contact one of the four partners and we shall be only too pleased to try to help you in any way we can.
The Partners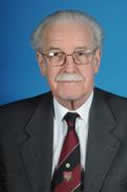 Duncan Haigh
Nancy Haigh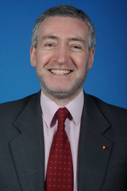 Andrew M. Haigh,
B.Sc. (Hons.), MRSC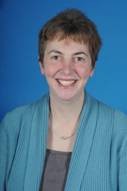 Jacqueline Haigh,
B.Ed.
The Future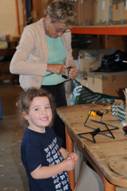 Annabel Haigh working with Linda Mullins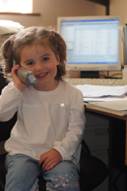 Charlotte Haigh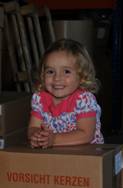 Eleanor Haigh